This holiday season, we thought it would be a great idea to practice gratitude. With all the chaos we have felt this year, it can be easy to forget the good things we have experienced as well. According to Happify.com, practicing gratitude can help reduce feelings of anxiety, promote feelings of kindness, help you get a better night's sleep, and even boost your immune system! Here are some of our favorite ways to practice gratitude.
Create A List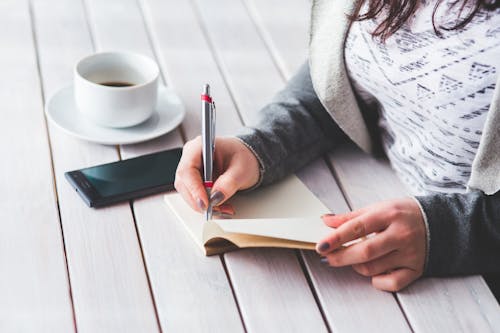 One of the most common ways to practice gratitude is with a simple list in a journal. Choose a time of day that works best for your schedule; many people prefer first thing in the morning or right before bed, and list 5 things you are thankful for. Your list can include as much or little detail as you would like. Remember; this is your personal way to show gratitude.
A Simple Thank You
In a world where everything can be done instantly through a phone or an app, having a conversation with another person can be completely forgotten. Next time you order your coffee or are checking out at a store, be sure to simply say 'thank you' to the person helping you. Especially around the holidays when our stress levels can be very high, hearing a simple 'thank you, have a nice day' can truly make a difference. Don't forget a big smile with your eyes if you're wearing a face covering or mask so people know!

Quality Time
An easy way to show some gratitude to those you love is to spend time with them. It may be a little different to see those who live outside your home, but a quick phone call can really make a loved one's day. If you have extra time to spare, try scheduling a Zoom or FaceTime call to catch up and 'see' each other. Another idea is a drive-by visit from a safe distance, even if it is just to say hello and drop off a quick note.
Send A Note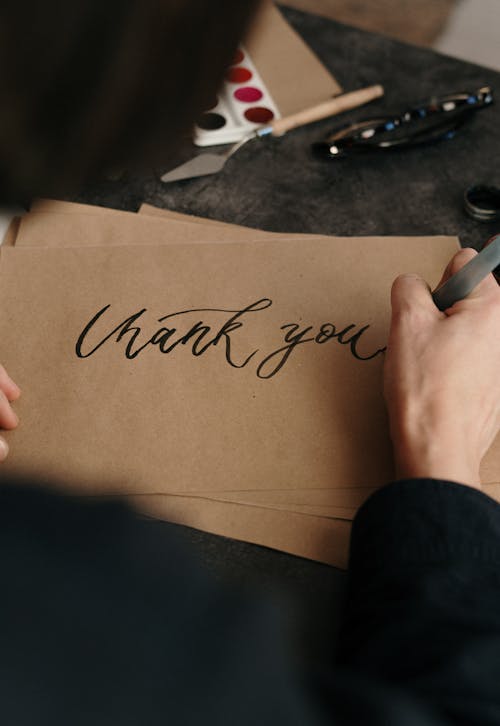 On the subject of notes, if you have a few moments (and a stamp!) to spare, consider handwriting a quick thank you note. The act of sending and receiving a handwritten note may seem old-fashioned, but it is still one of the most thoughtful ways to show someone you appreciate them. Even something as easy as sending a quick text or email to a friend to say 'thank you' not only shows your appreciation, but will surely brighten up their day as well.  
Showing gratitude is an easy way to not only make you feel good, but others around you as well. What are some things you are grateful for this year?
---