Our Favorite Fall Activities
Even though the Fall season may be on the cooler side in terms of temperature, it has lots of fun activities to offer. Today we are looking at our favorite ways to celebrate the Fall season.

Pumpkin Picking
Head to a pumpkin patch near you and pick your own pumpkin! This is a fun activity that can easily become a yearly family tradition too. After you select a pumpkin, host a carving contest for the most creative design! Also, keep an eye out for Fall gourds at the farm. These miniature looking pumpkins are a great way to decorate your space for Halloween and Thanksgiving. 


Apple Picking
One of the most classic Fall activities, apple picking is fun for the whole family. Not only do you get to spend time outside in the fresh Fall air, but you get to pick delicious apples! After all the picking fun, you can use the apples and bake a delicious homemade dessert.

Hiking
It may be a little bit cooler, but the Fall scenery makes it worth it! You can find a local trail in your area, or get adventurous and explore a hiking path you have never been before. The beautiful colors and trees are exceptional during this time of year, be sure to bring your camera, too! 

Baking

As we mentioned previously, Fall is a great time to start baking. With the holidays around the corner, you can take the time to perfect your favorite recipes. Need some ideas? Here are a few Fall inspired desserts we love: Apple Crisp, Pumpkin Coffee Cake, and Maple Apple Blondies. Photo from Just So Tasty Blog*

Movie Night
You may not be able to go to the movie theatre at the moment, but take the opportunity to turn your living room into a home theatre. With some delicious snacks, cozy attire and a great line-up of films, an at-home movie marathon is a great way to re-watch some classic movies and spend time as a family.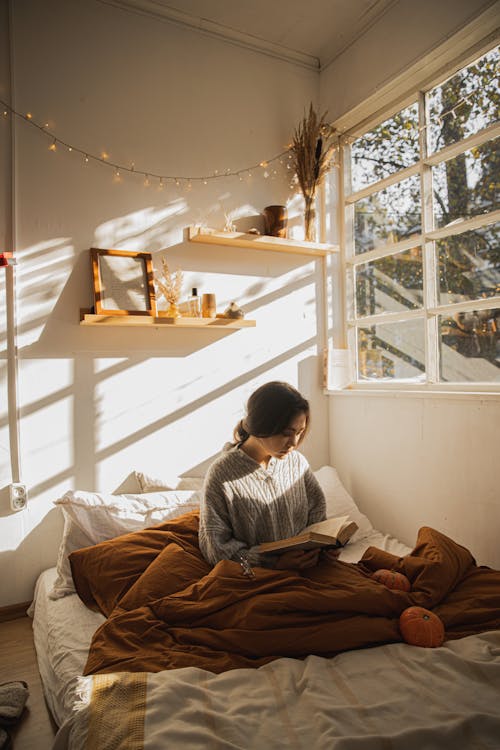 Reading + Tea
Sometimes, the best activities are the ones just for us! Snuggling up with a great book, a warm blanket and our favorite cup of tea is the perfect way to show ourselves some selfcare. If you have a book you have been meaning to start, now is a great time. This Fall activity is a great way to relax after a hectic day, when you need some peace and quiet.

We love the Fall, and all the activities that go along with it! What are your favorite Fall inspired activities?
---