Experience Wellness
Discovery Set
Experience our exclusive scents, designed to enhance your well-being.
Shipping to US l UAE l CA
Airzai Aroma
First Smart Fragrance Diffuser To Increase Your Performance Through Fragrance.
Take a Scent Quiz
Let our fragrances work their magic, shaping your environment and enhancing your well-being.
Wellness Through Fragrance
Explore Serene Sleep Scent
A calming blend of White Tea and Jasmine to promote peaceful rest and relaxation.
Wellness Through Fragrance
Discover Eternal Energy Scent
A revitalizing blend of Bergamot and Yuzu to awaken your senses.
SMART FRAGRANCE DIFFUSER FOR YOUR HOME
Luxurious Scents

Our fragrances not only indulge your senses but also enhance your overall sense of well-being.

shop Discovery set

Personalized Style

From casual to luxurious, we have the perfect look to elevate any space.

shop accessories

Smart Diffusion

Schedule scents, create your own blends and enjoy the perfect ambiance.

shop airzai aroma
AS SEEN ON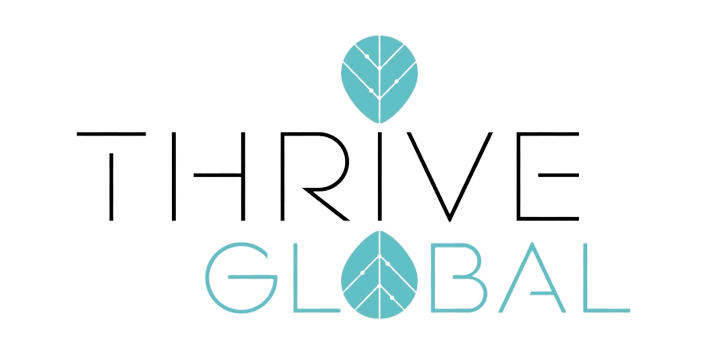 PERSONALIZE YOUR DEVICE
Grey fabric

White leather

Black leather
The Grey Fabric Sleeve is an excellent choice for daily use.
The Fabric is known to blend organically in the interior and be a part of Airzai's memorable Aroma experiences.
SHOP GREY FABRIC
Add a sense of elegance to your space with Airzai White Leather Sleeve.
Detailed white texture fits perfectly in minimal modern space.
SHOP WHITE LEATHER
Black Leather Sleeve helps to create a sense of distinctive luxury in the living space.
A soft texture pattern adds a delightful effect and class to any interior.
SHOP BLACK LEATHER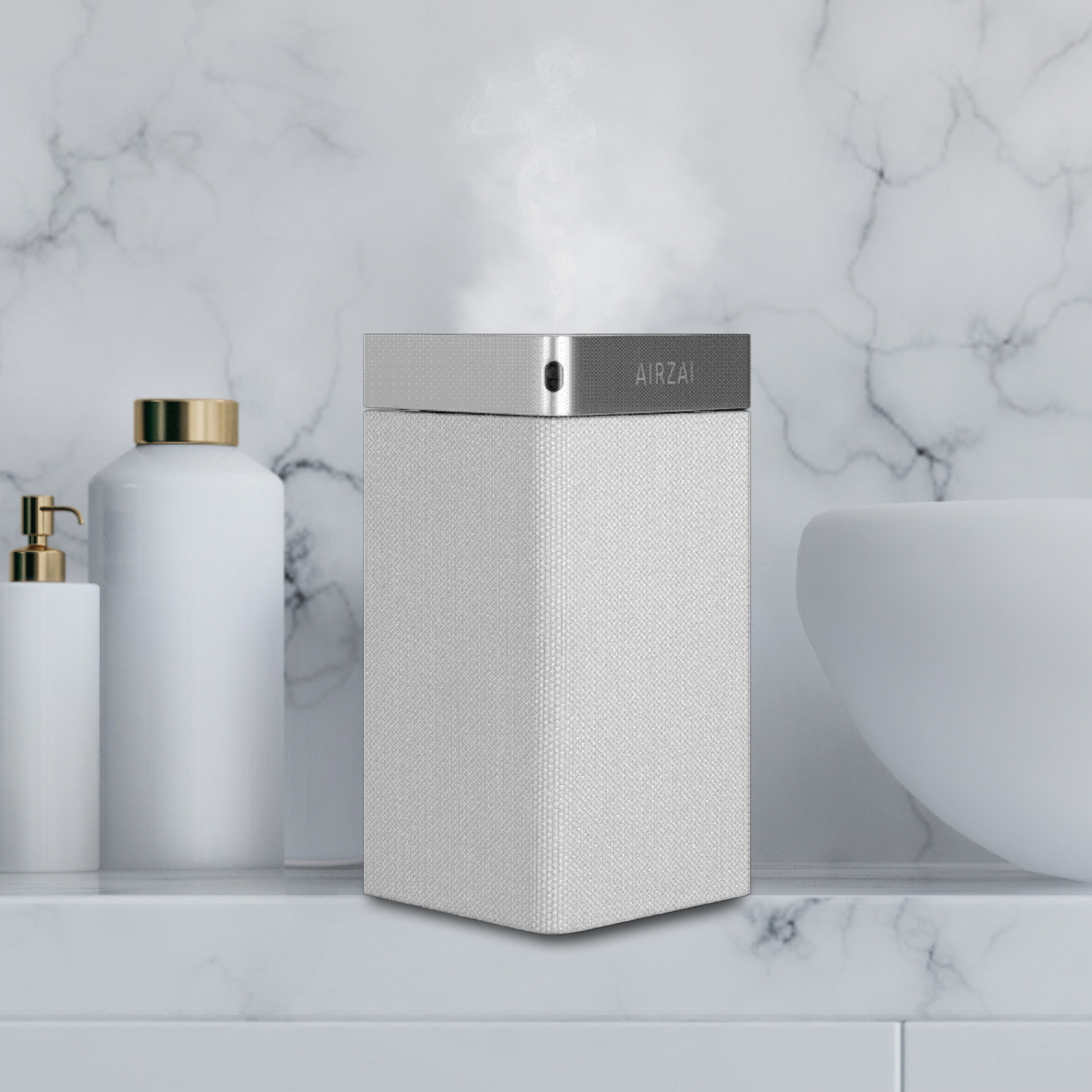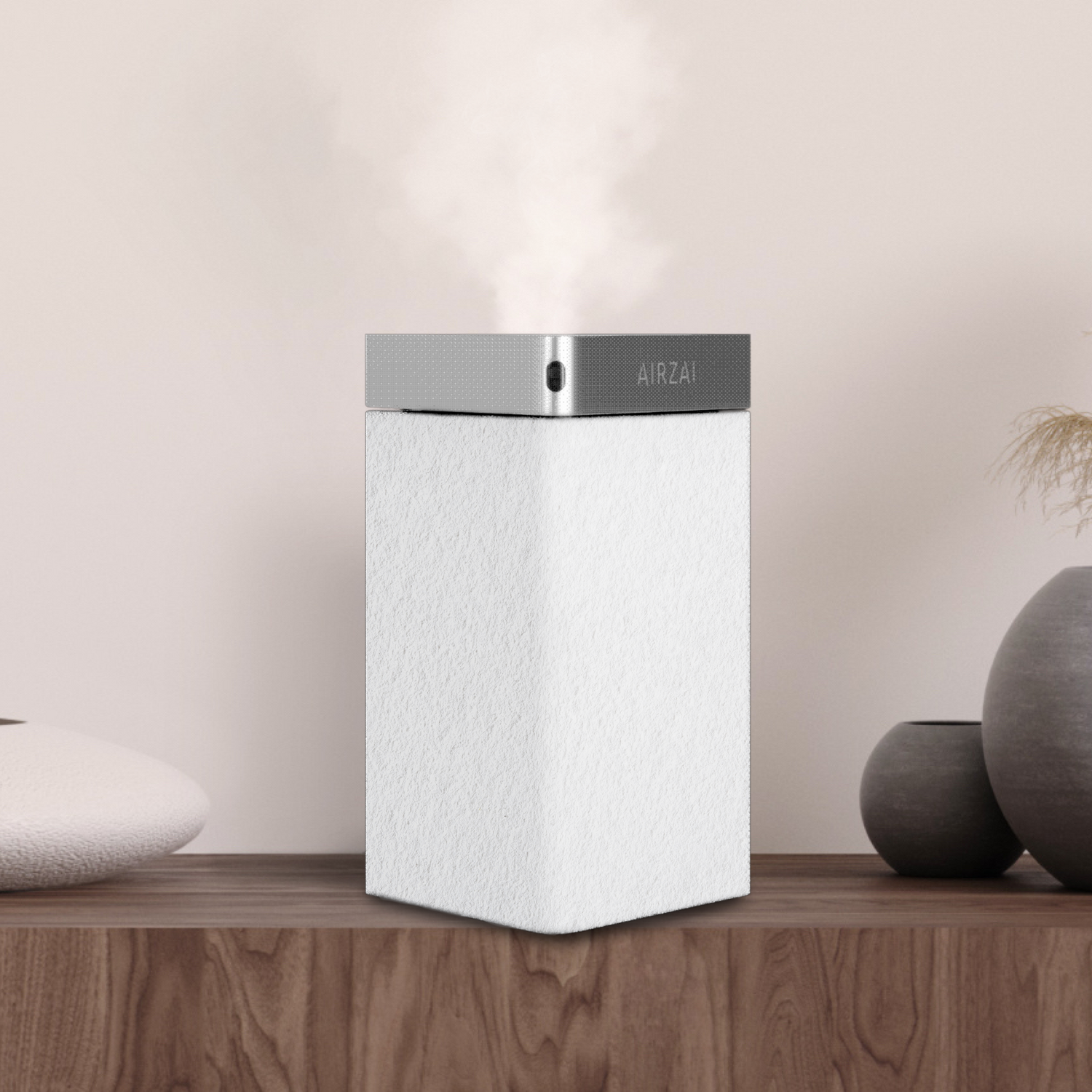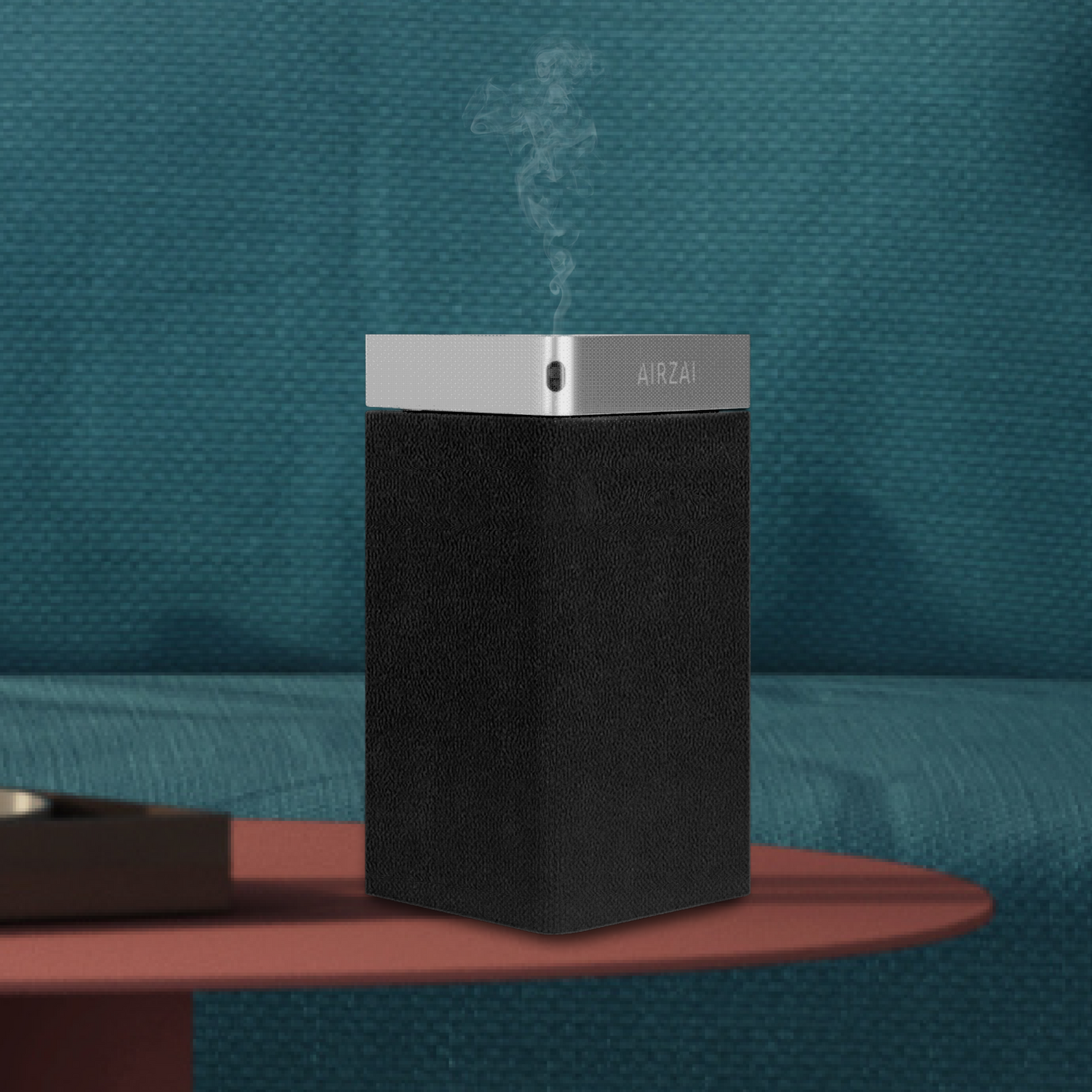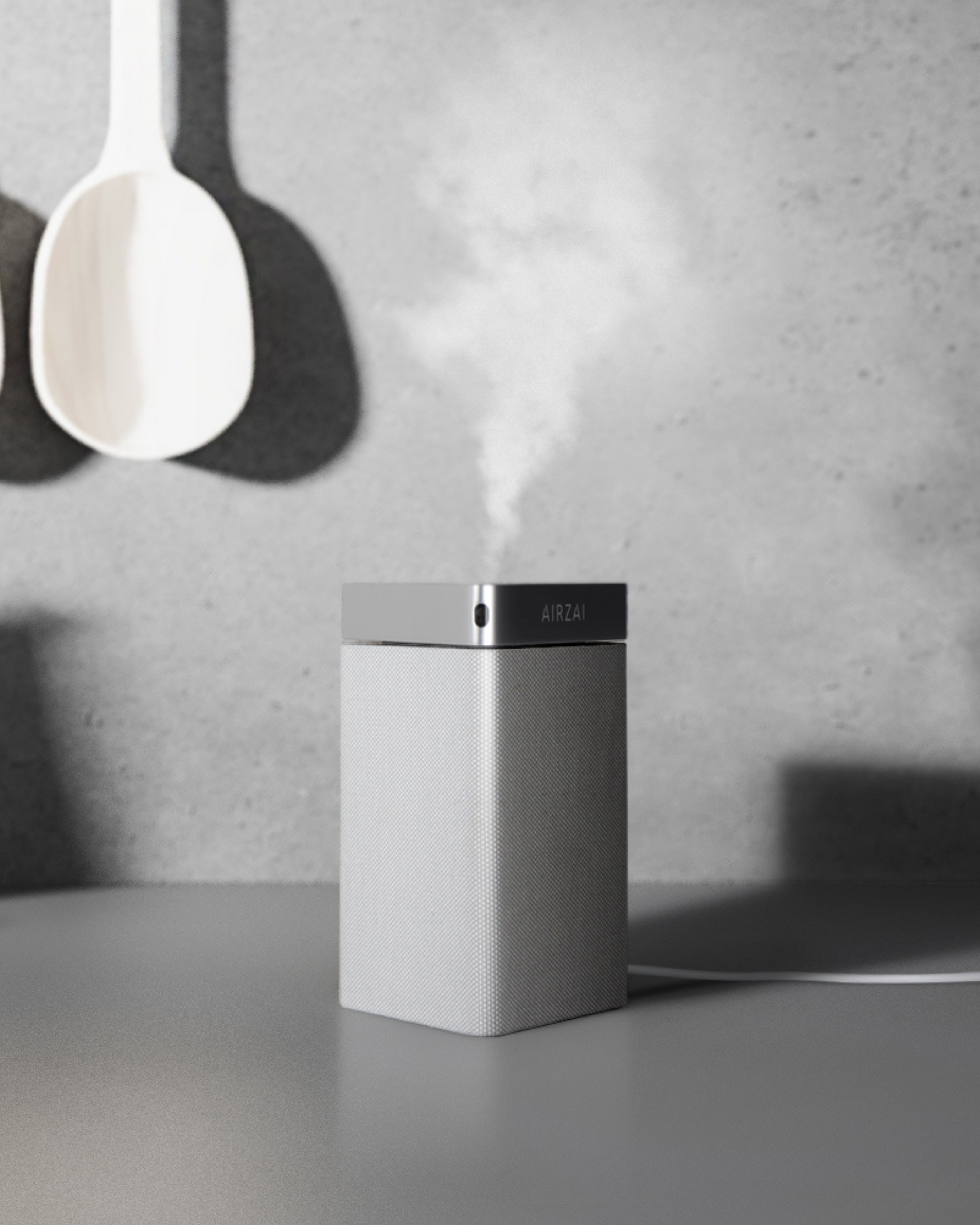 STARTER KIT INCLUDES
1 X AIRZAI Device
1 X Selected Sleeve
1 X USB-C connector and wall plugin
2 X Starter Fragrances
SHOP AIRZAI AROMA
MORE THAN JUST A DIFFUSER
Luxurious Fragrances
A curated selection of rich fragrances with aromatherapy benefits
Smart Home Integration
Control your Airzai Aroma anywhere with the iOS & Android app
Dual Fragrances
Select between two fragrances, and adjust the intensity depending on the experience you want
Customize the look
Choose from an assortment of available sleeves
Ambient Lighting
Match the lighting to your mood using the AIRZAI app
SHOP AIRZAI AROMA
TESTIMONIALS



"The quality and premium feel reminds me of my dyson products that I'm obsessed with."

Alex from Miami, FL 🇺🇸
"It blends in so well with my modern living room aesthetics."

Maryam from Dallas, TX 🇺🇸
"The fragrance is addicting, I don't want to switch it off."

Michelle from Los Angeles, CA 🇺🇸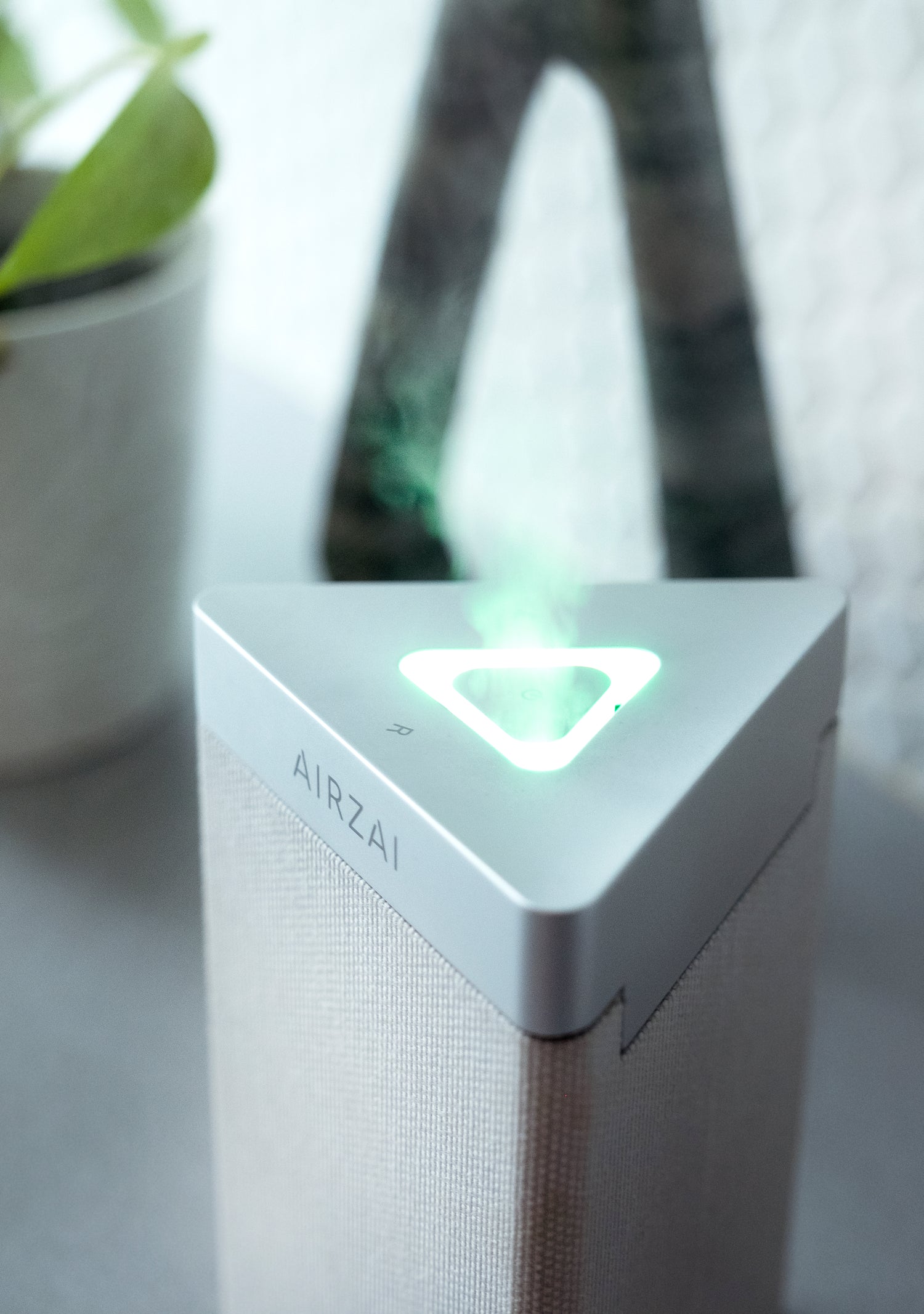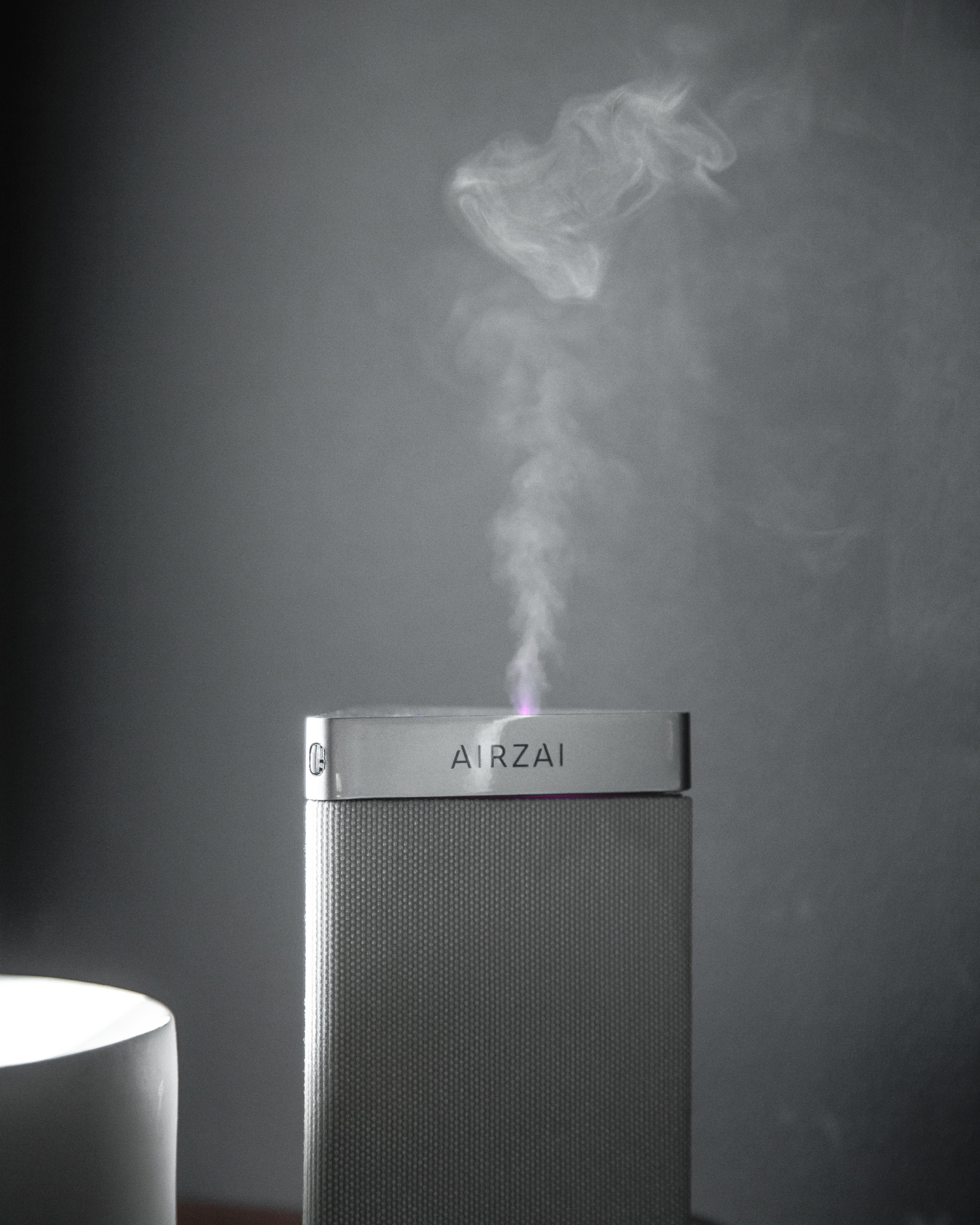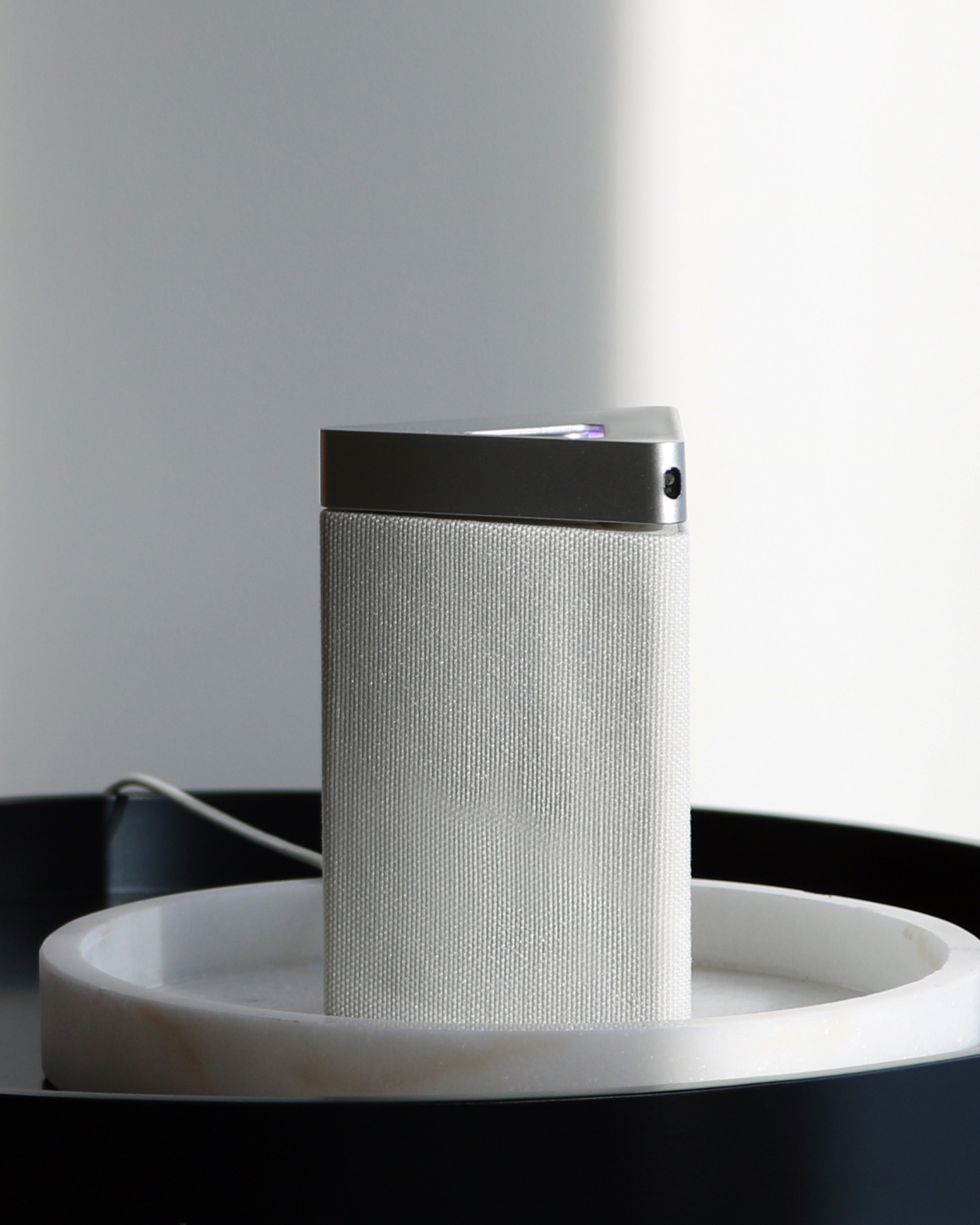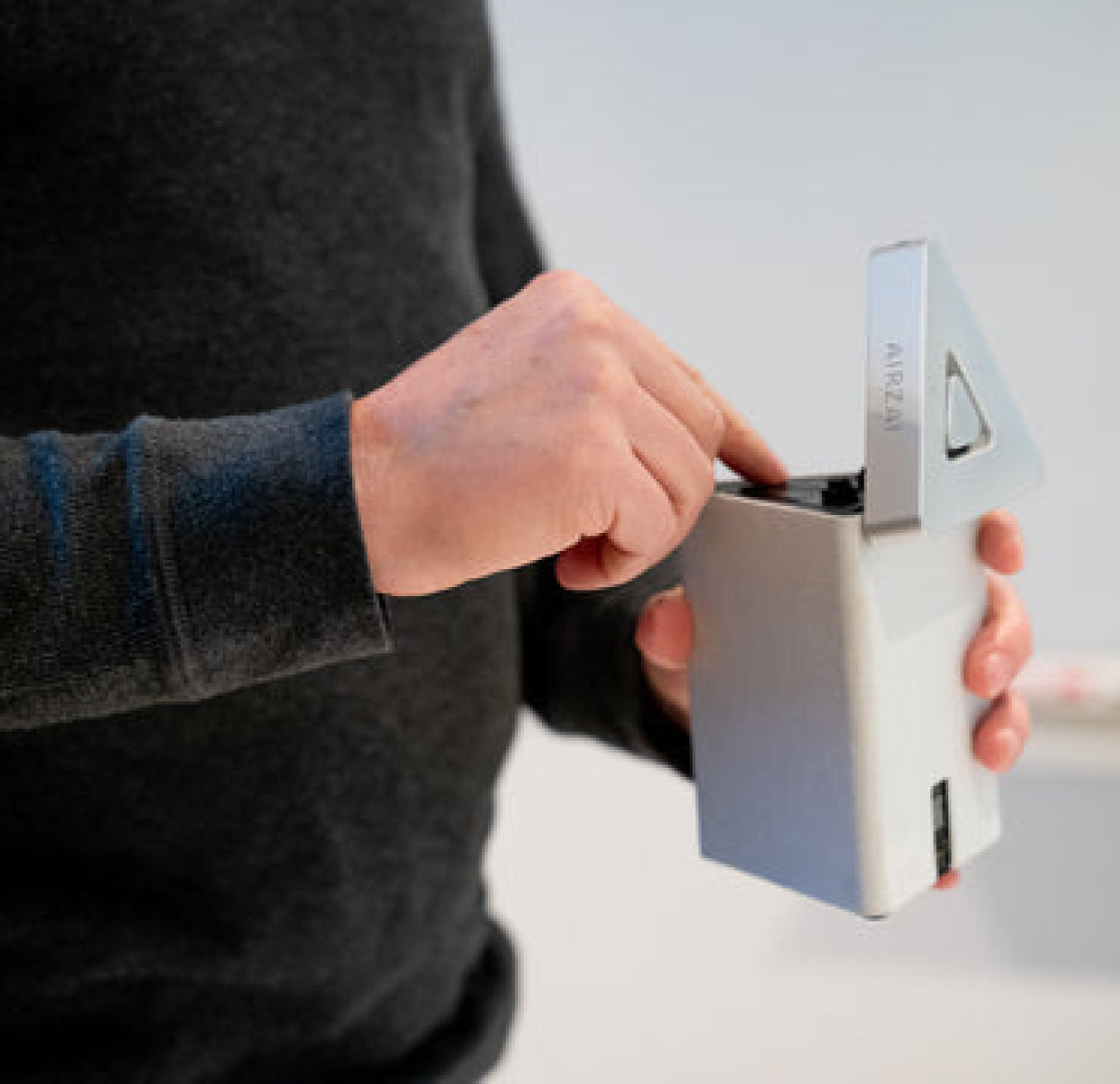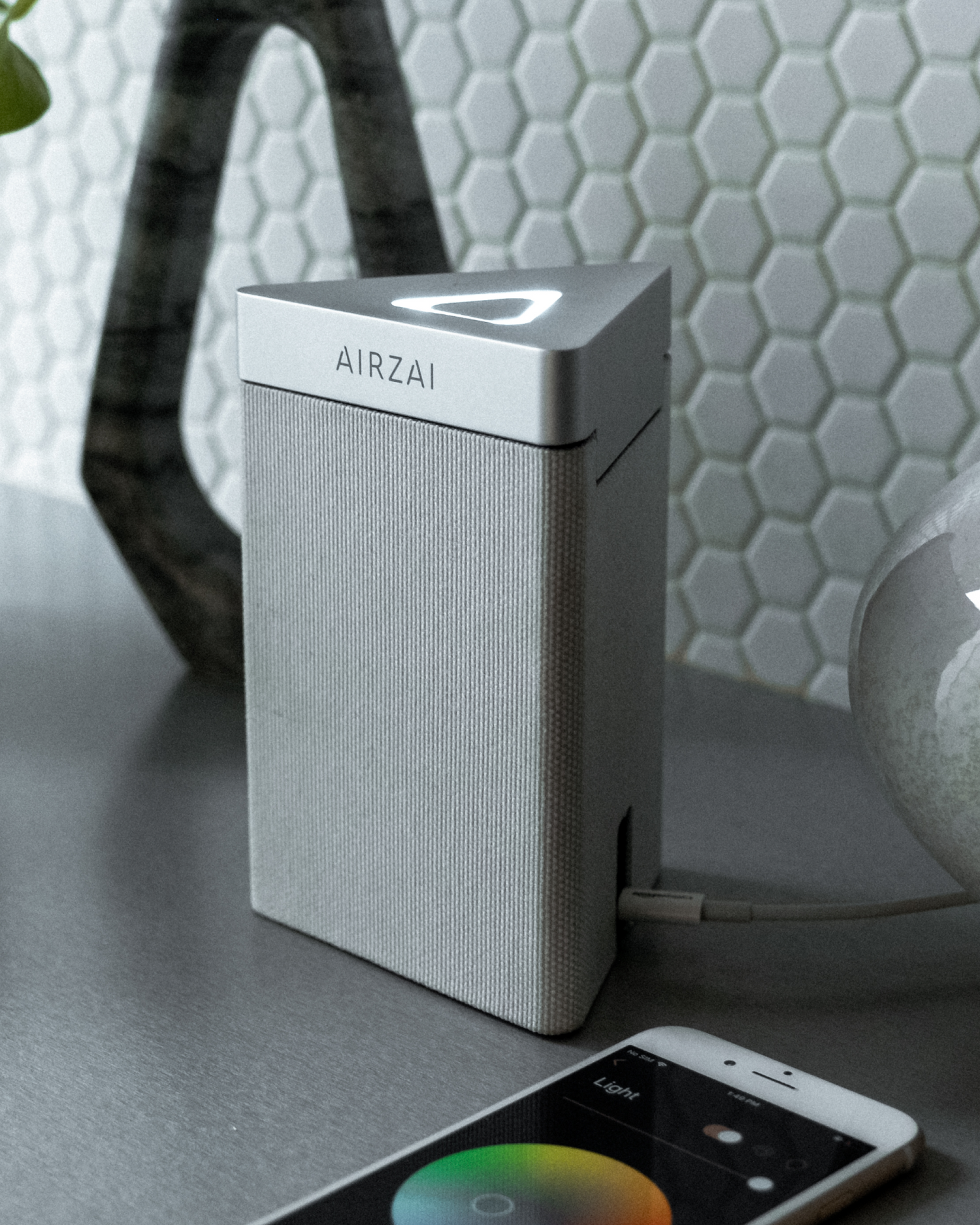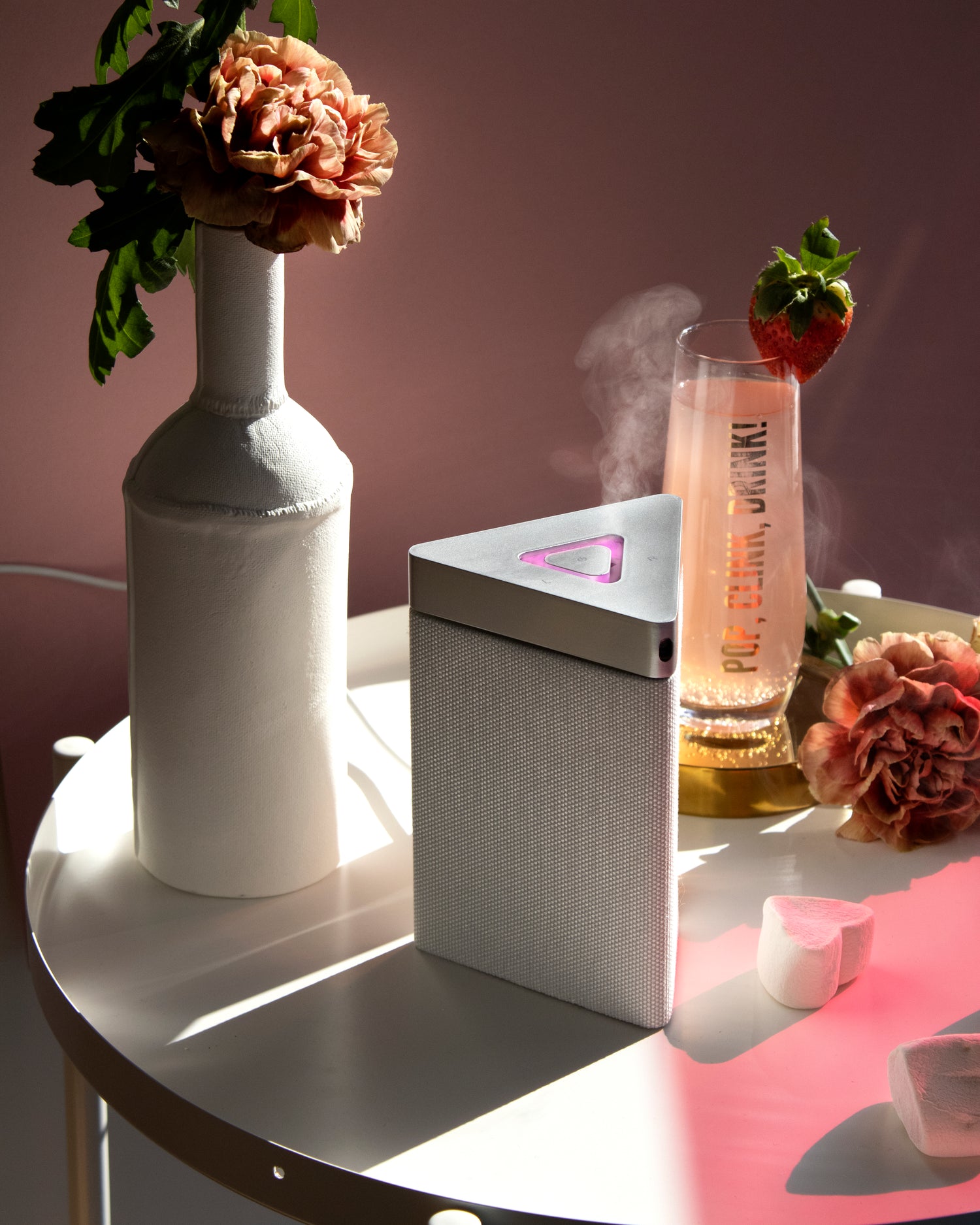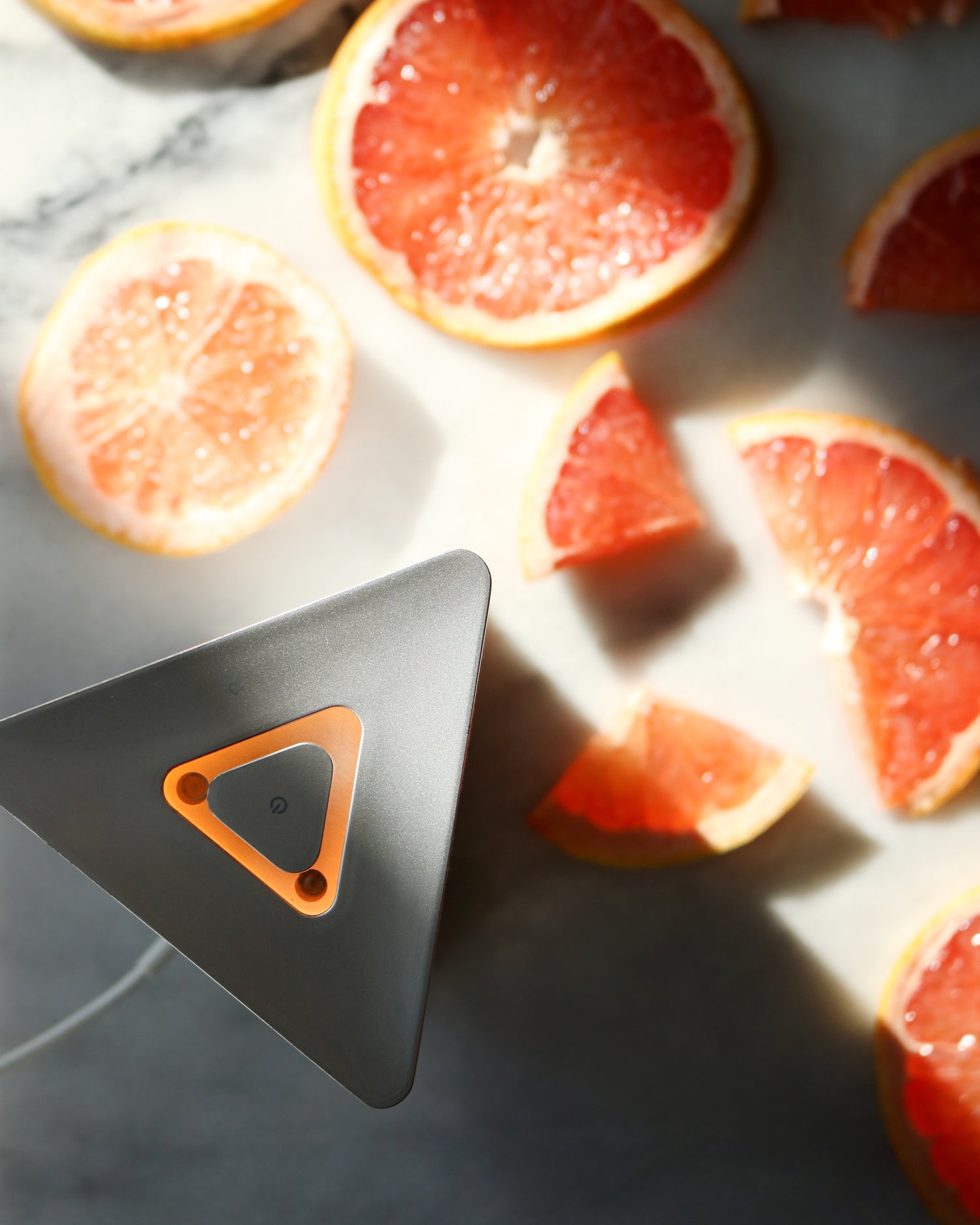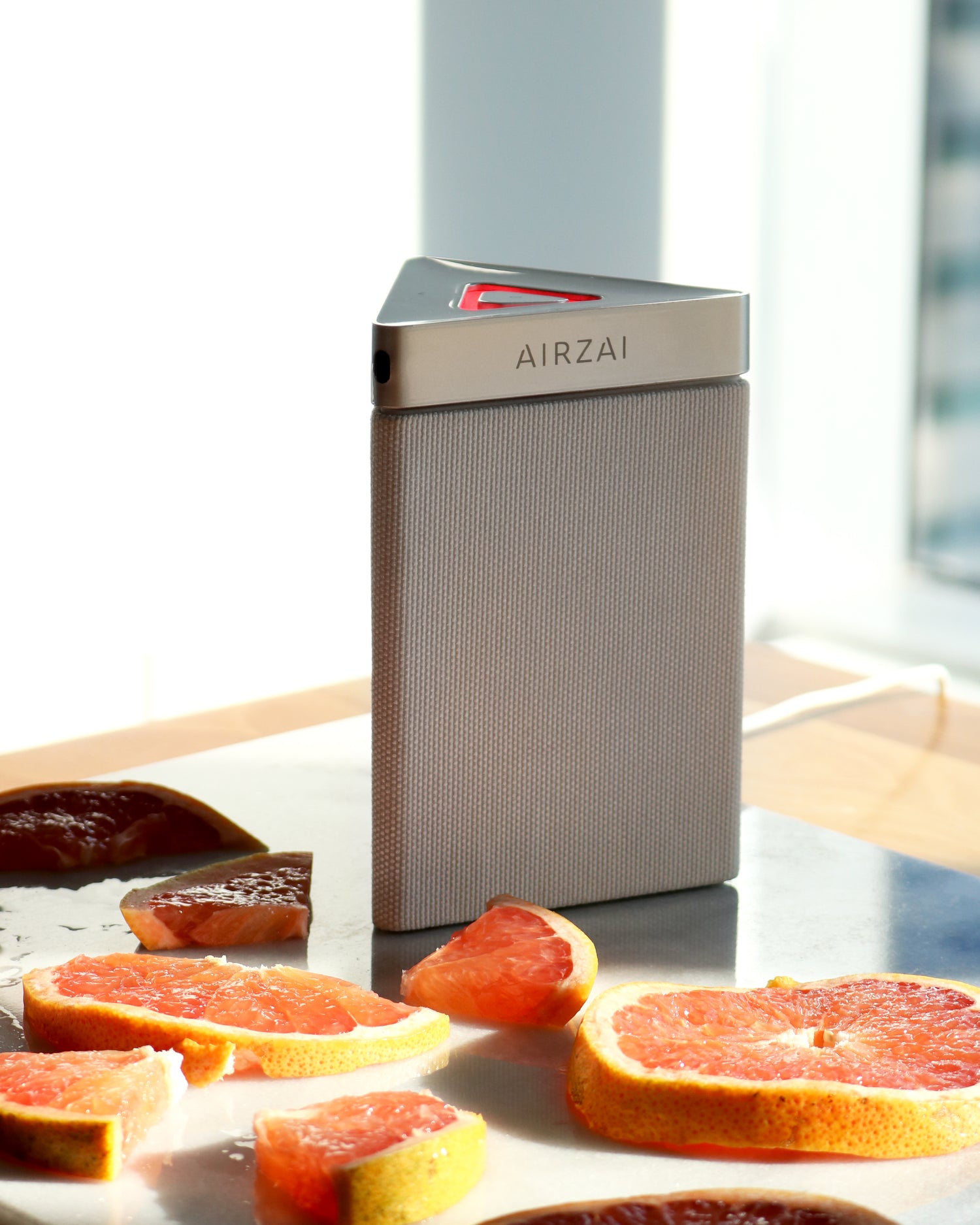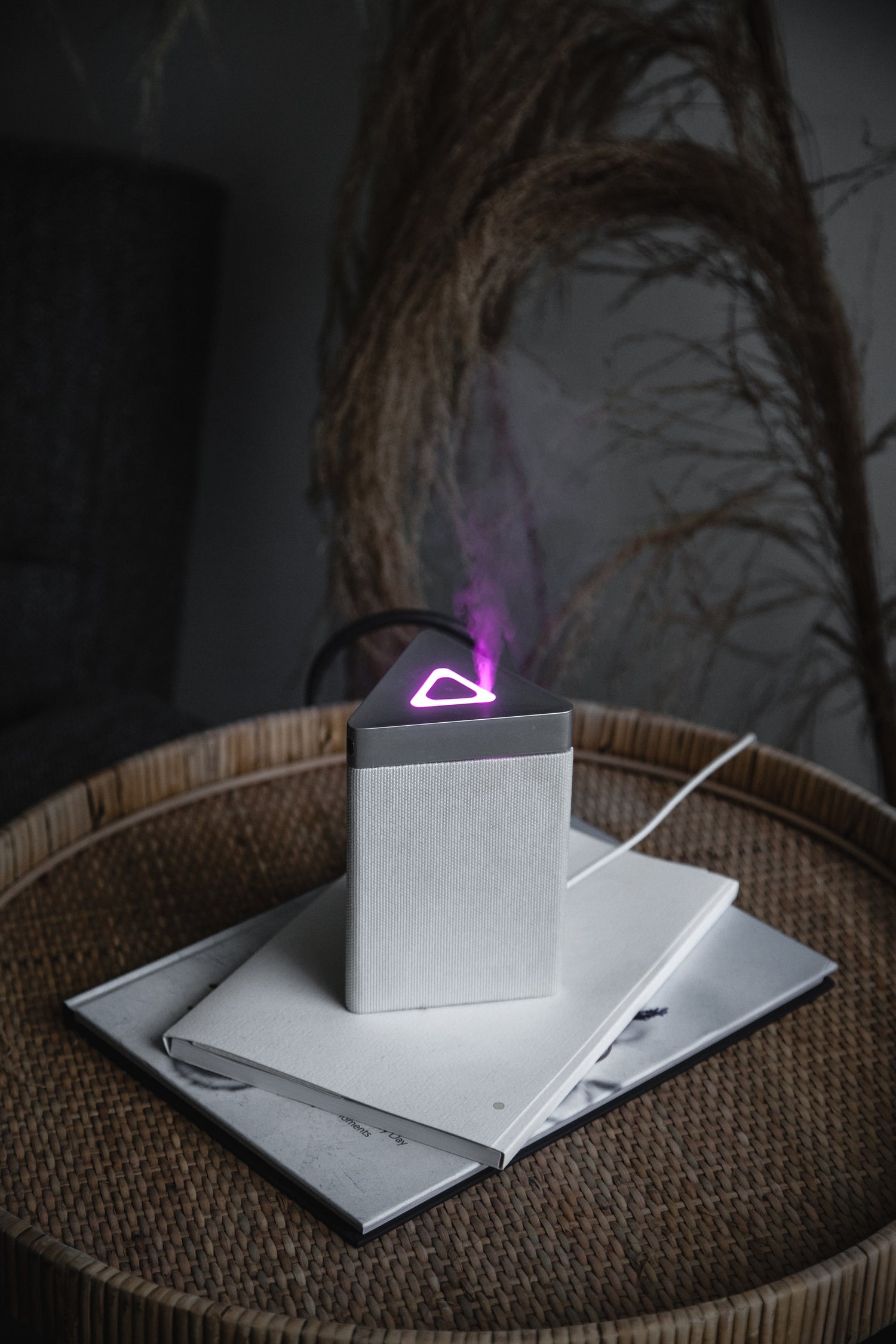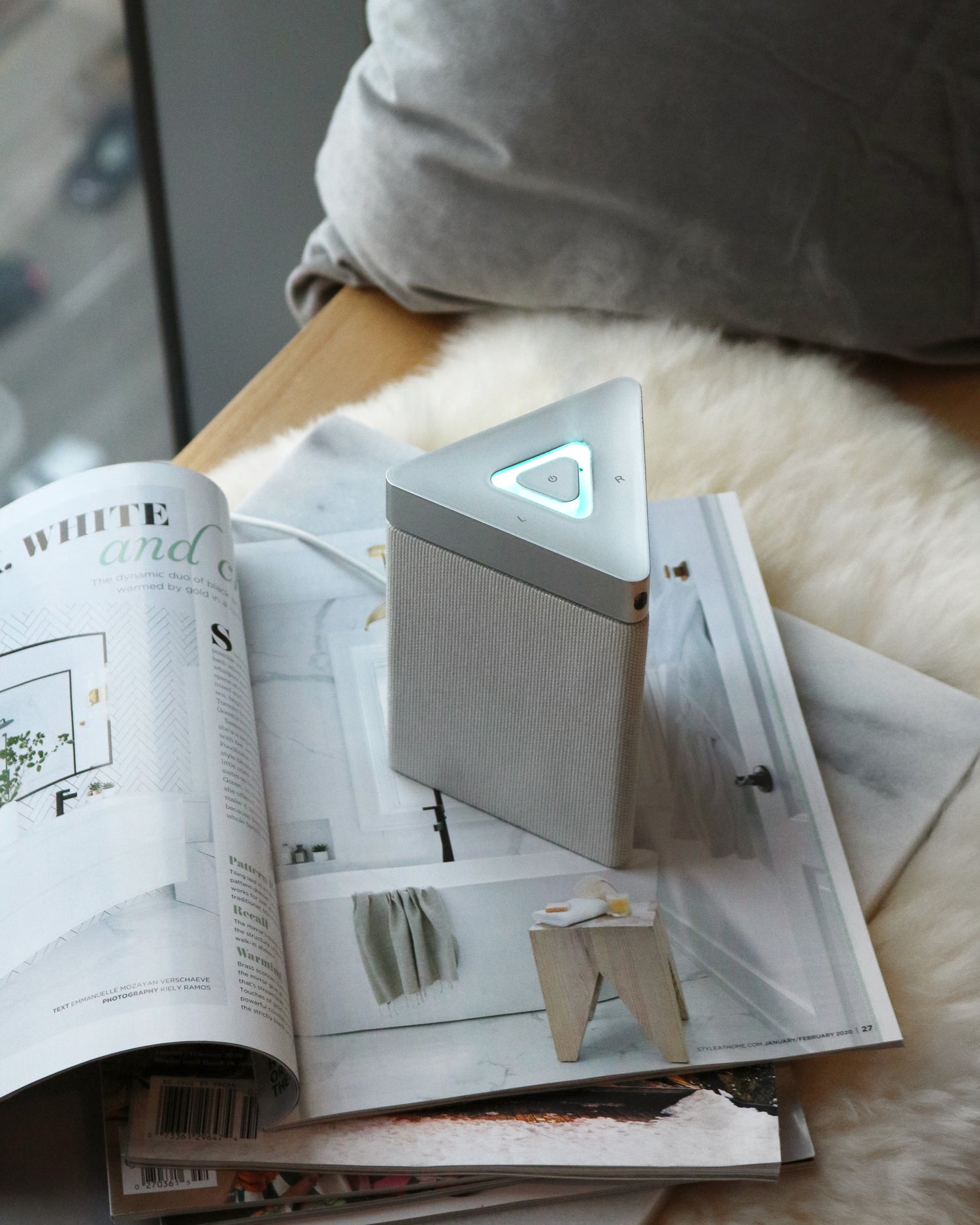 Airzai Aroma - Smart Home Fragrance Diffuser
Regular price

Sale price

$399.00
ABOUT AIRZAI AROMA

Airzai Aroma brings an ambient and luxurious fragrance experience to transform your space. Our beautifully designed smart-home fragrance diffuser creates a mist in the safest & purest way. 



Pets and kids-friendly, All of the ingredients in our fragrances are completely safe.

Patented technology and design

Use for up to a month with daily usage*.

Ambient lighting included

Waterless diffusion technology


Coming soon: Use our Smart Airzai App for the best experience.

Control the intensity of fragrance diffusion

Choose from a library of pre-made blends or make your own blend of fragrances

Shop new fragrances or get on an automatic subscription through our  auto-order feature

Stay notified of the fragrance levels

Choose your preferred ambient lighting to match your interior or mood level

Compatible with Amazon Alexa and Google Home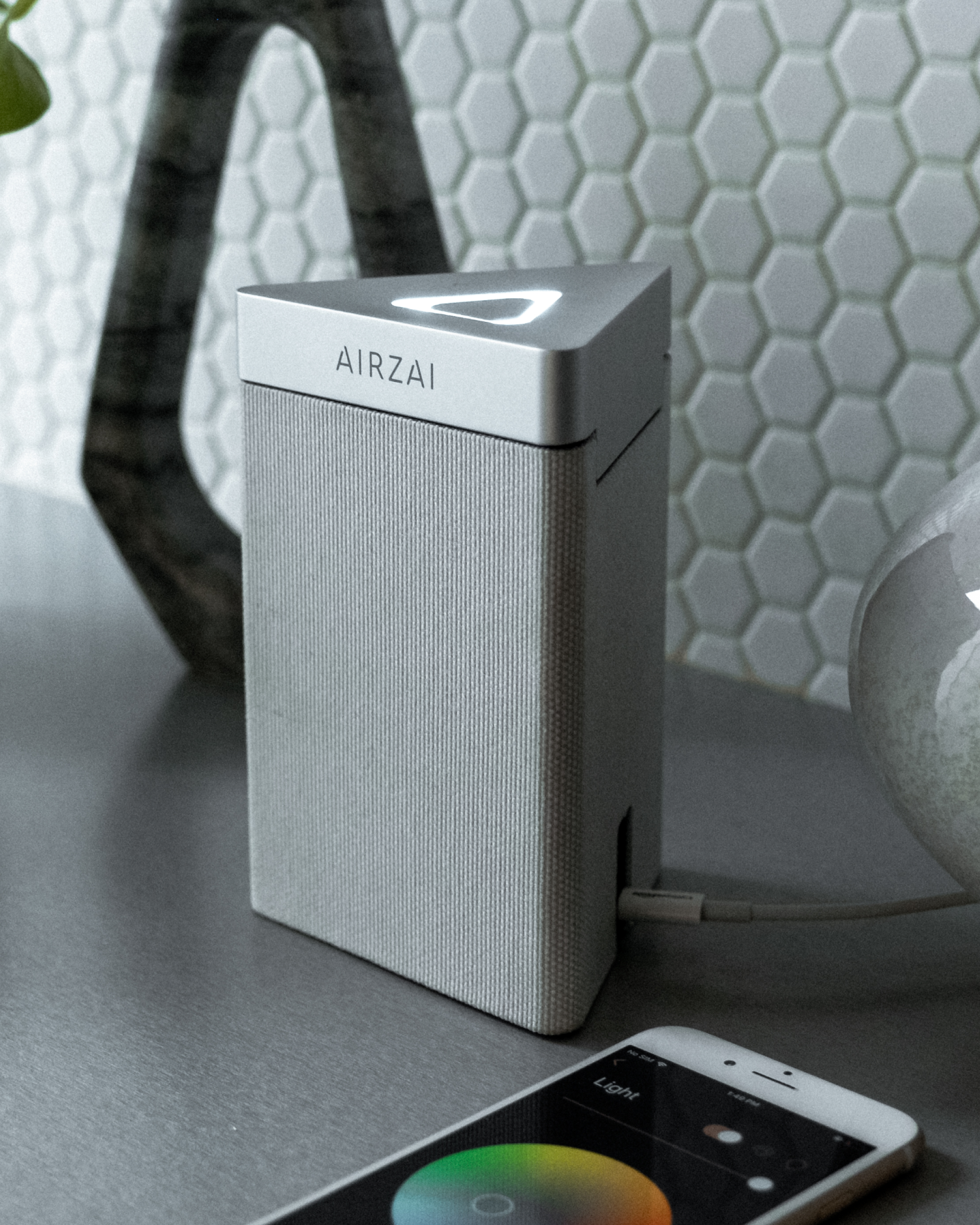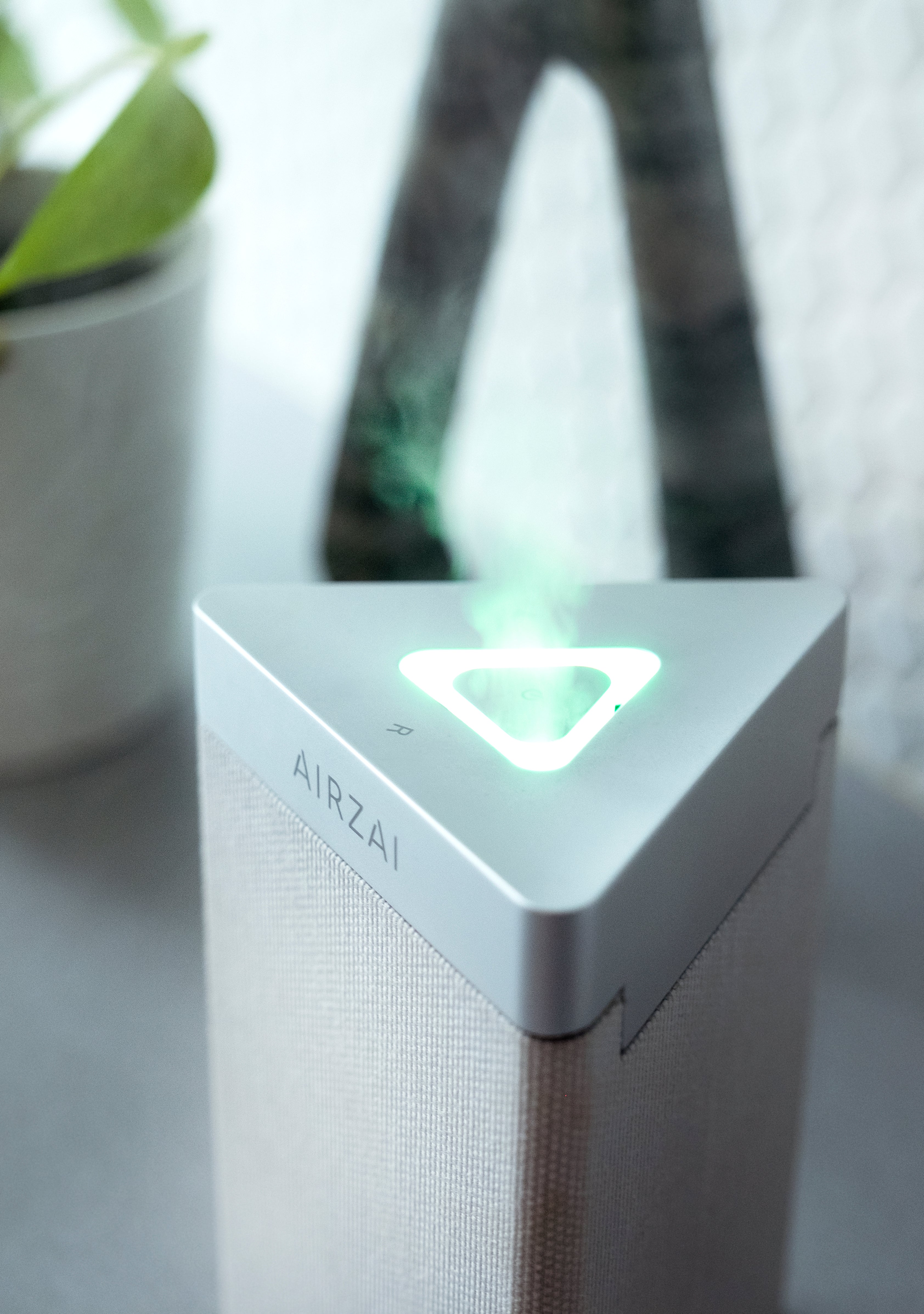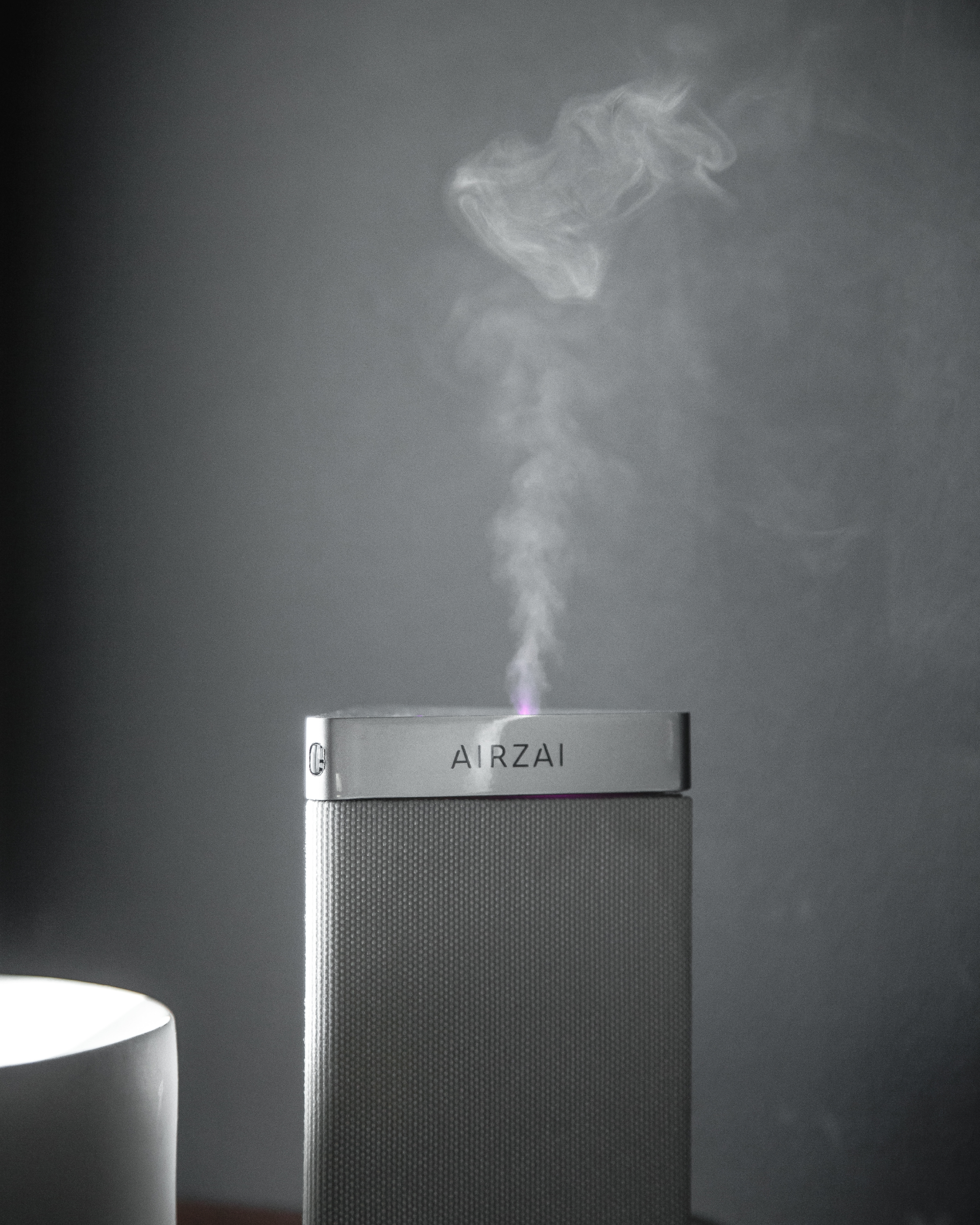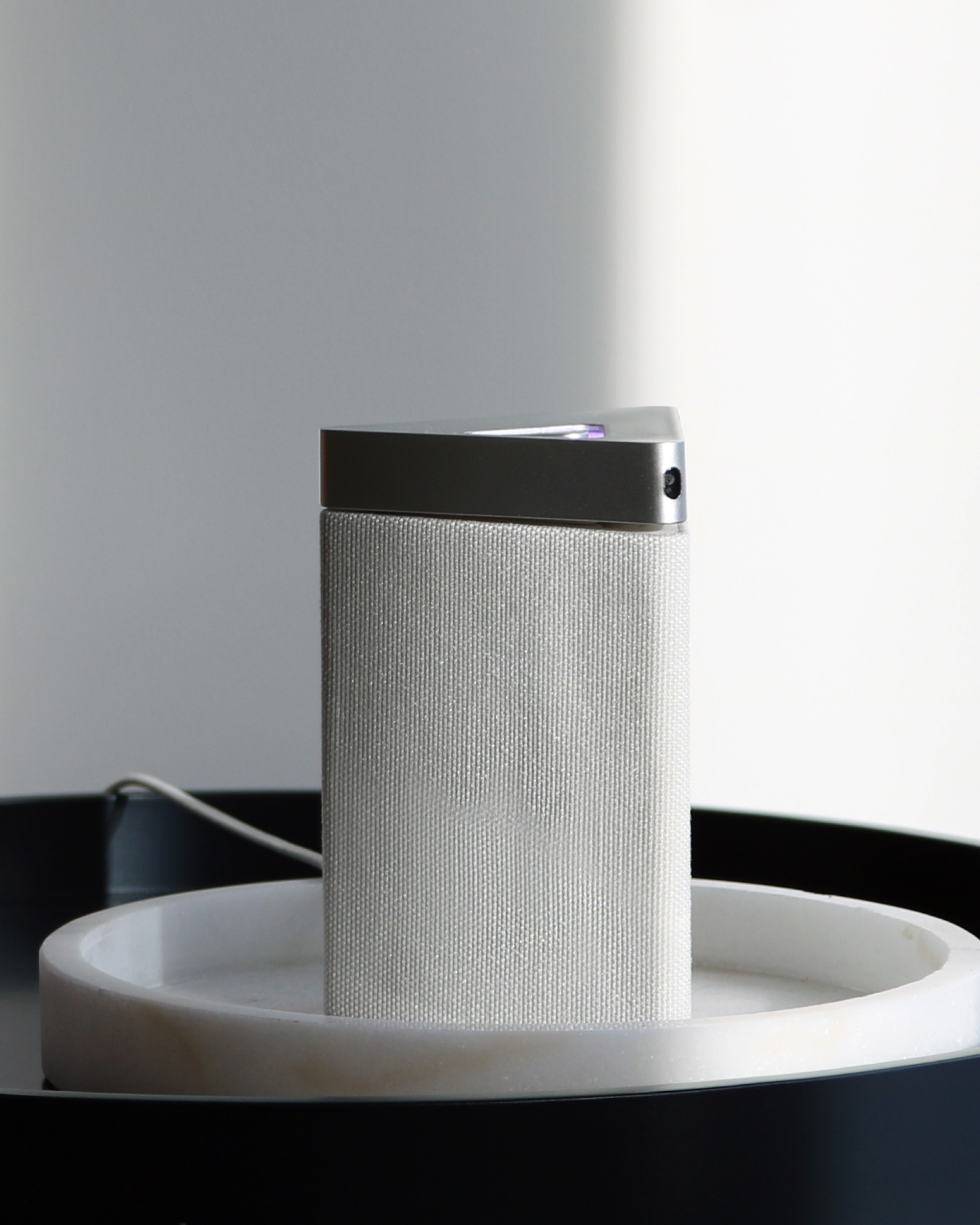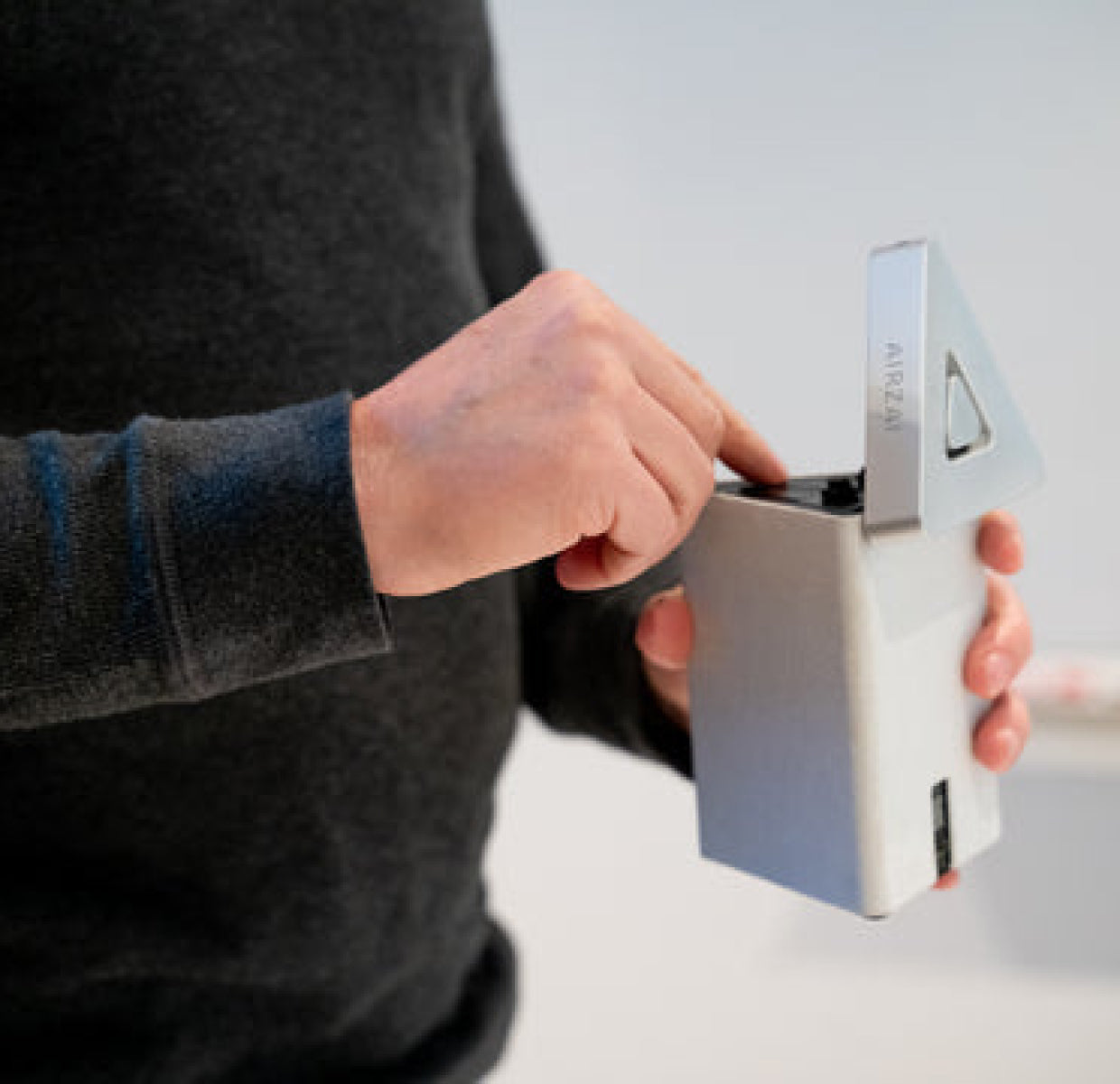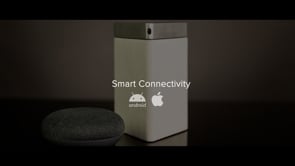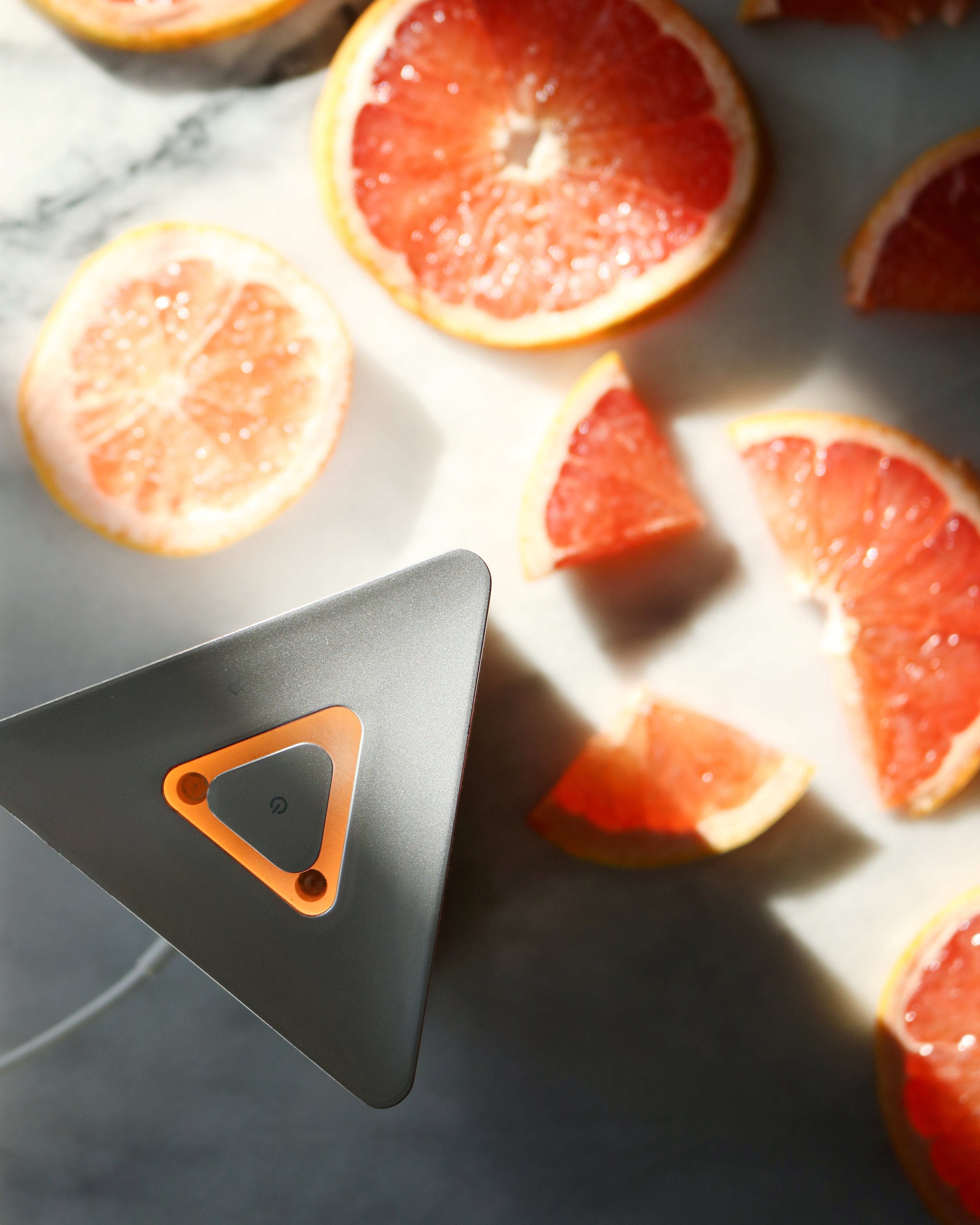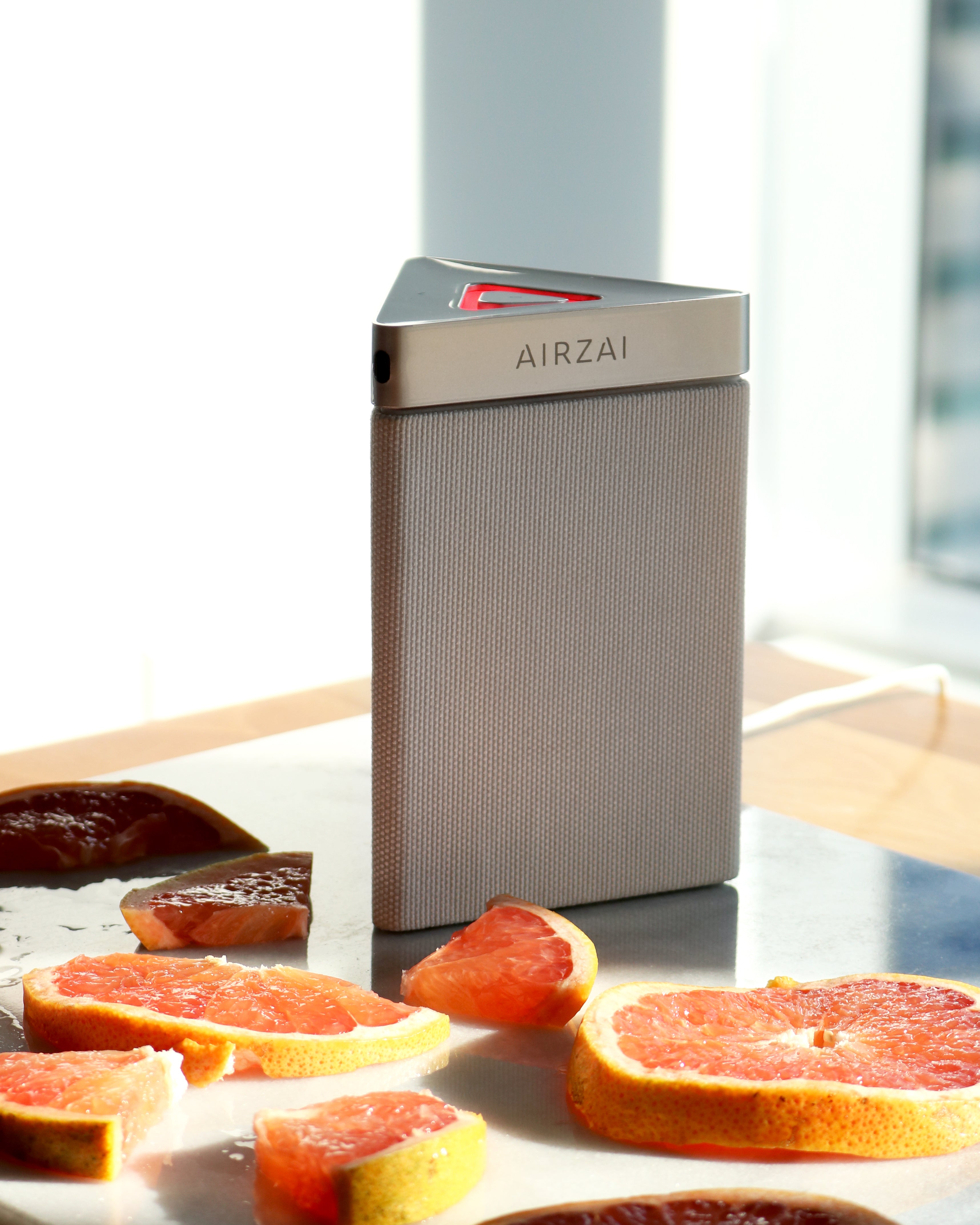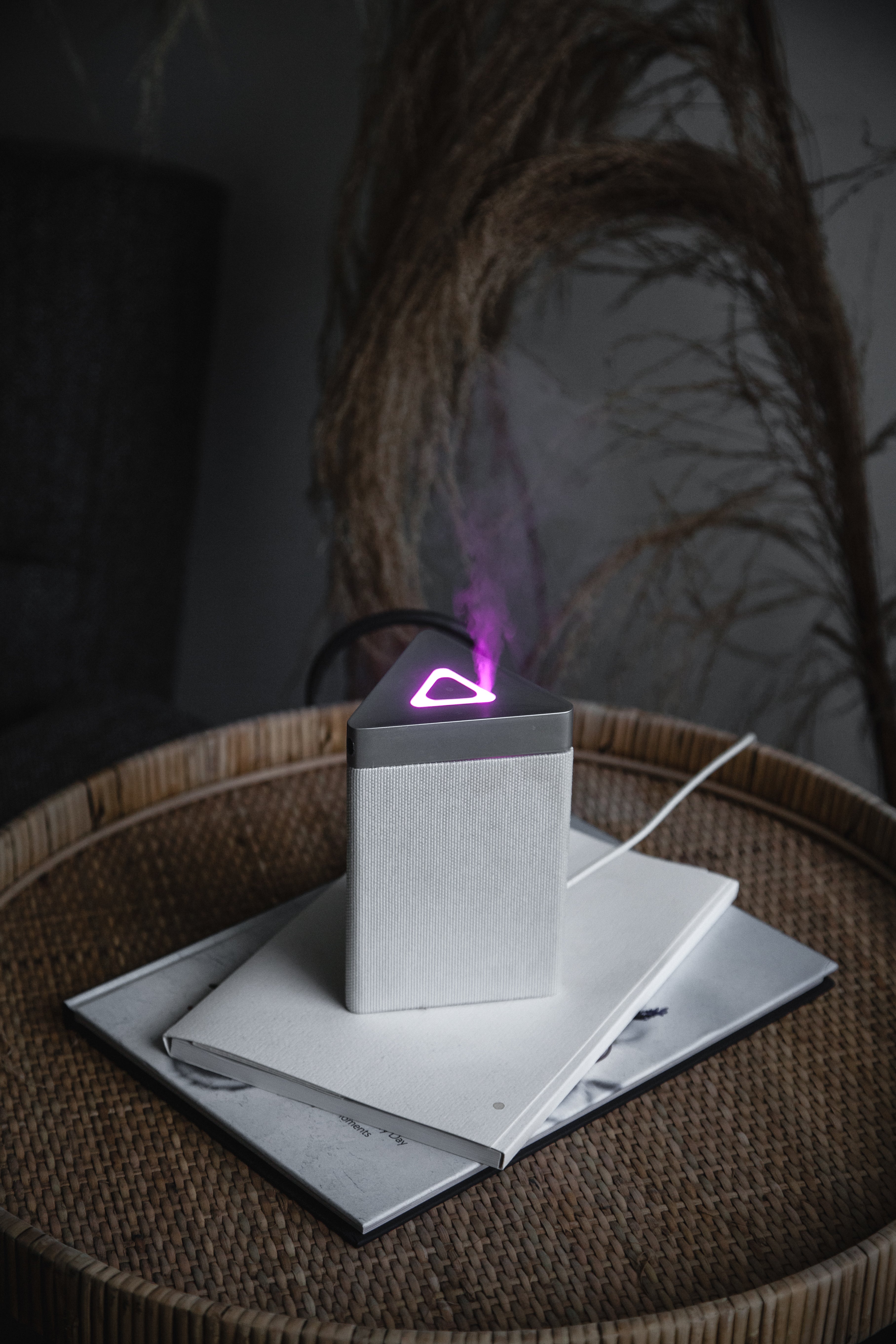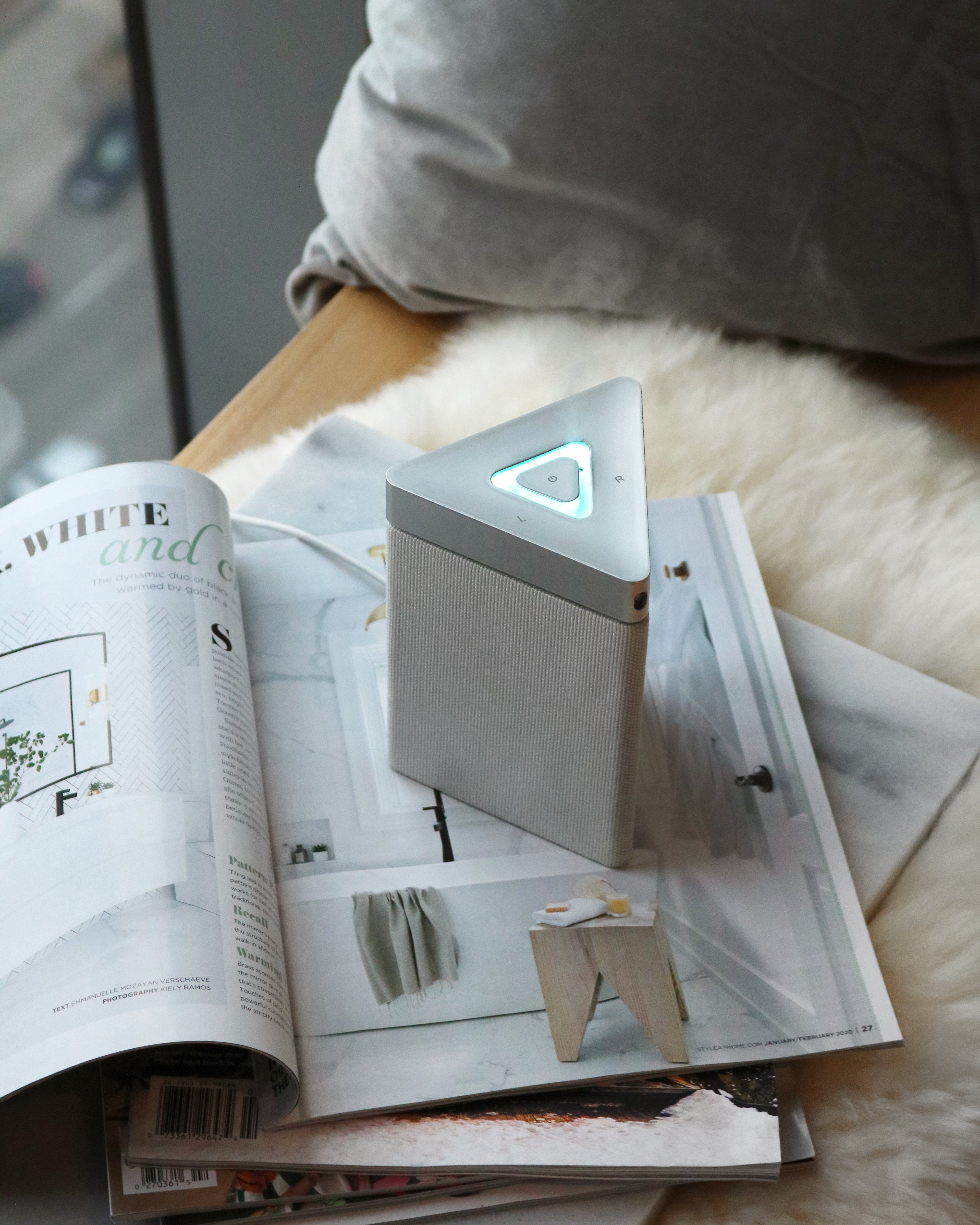 PEACE OF MIND
ONE YEAR WARRANTY ON THE AIRZAI DEVICE

We have done extensive testing to make sure Airzai Aroma lasts for a long time. If in any case it doesn't, we will make sure to make it right. Please note: The warranty does not cover cosmetic damage or damage caused by: normal wear and tear, accident, misuse, or dirt/water. Also excludes Fragrances

90–DAY MONEY-BACK GUARANTEE

Have peace of mind when you buy the all-new Airzai Aroma. If after 90 days of use, you still don't love it, we will take it back with a 100% money-back guarantee. No questions asked!

FAST & FREE DELIVERY ON THE STARTER PACK

Get free and fast delivery on any order above $10. Also your preferred fragrance refills will ship free every month. Every 5th order is free with a subscription.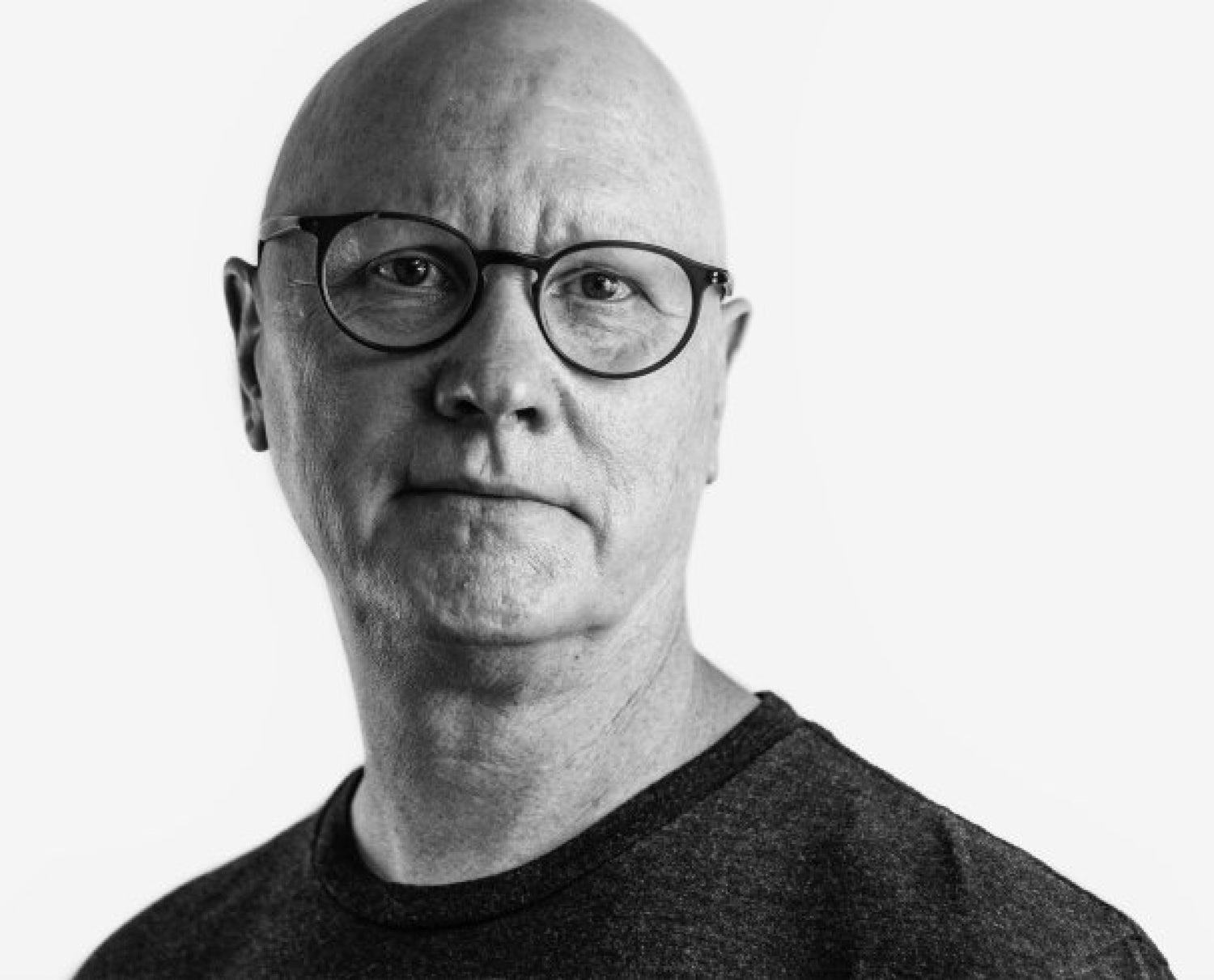 FRED BOULD
Chief Designer
 "The design intent was to have the three points of the triangular prism form factor, that represent mind, body, and soul. We think people will connect with this form and its sophisticated finishes."
ORDER NOW
FAQs
Do I need water to use the diffuser?

No, Airzai is ready for use just with default Airzai Fragrance cartridges.
How does Zenair™ Fragrance Technology work?

Zenair™ contains a technology shown to be associated with relaxation and energy. 85 % of customers showed a positive reaction when tested with a neuroscientific tool.
What is 90-day money back guarantee?

Have peace of mind when you buy the all-new Airzai Aroma. If after 90 days of use, you still don't love it, we will take it back with a 100% money-back guarantee. No questions asked!
Where do you ship to?

We currently ship to the United States, Canada & United Arab Emirates.
Is it safe for kids and pets?

Yes, Airzai fragrances are pet and kid friendly when used as directed. The fragrances are free of harmful ingredients and leave no residue on surfaces.
Are the fragrances tested on animals?

Short answer, no. Airzai fragrances are cruelty free, and not tested on animals.
How big of a room will Airzai fragrances scent?

How large an area is dependent on the height of the ceiling in a room, and whether there are partitions that could impede air circulation. In general, however, an Airzai fragrance will scent small and large spaces.
Is Airzai aroma battery operated?

The Airzai Aroma requires a power outlet.
Can I use my own oils?

Airzai Aroma works exclusively with Airzai fragrances. The cartridges are not refillable.